A05 - The Cooperative Creation of User Autonomy in the Context of the Ageing Society
Principal Investigator:
Researchers:
Dennis Kirschsieper, Dipl.-Soz.-Wiss.
Associated Researchers:
Former Researchers:
Katerina Cerna
The subproject A05 aims at the ethnographic investigation and participatory design of autonomy-promoting media infrastructures. Research topics are practices of media appropriation by older, non-technical people as well as design practices of technologies to promote the social participation of older people. The starting point of the project is the premise of the socio-technical duality of media infrastructures, which implies a mutual influence of technology and practice.
The subproject investigates and designs prototypical technologies that promote self-empowerment and socio-technical appropriation infrastructures within caring communities. First, this is relevant against the background of the special dynamics of ageing and changing living conditions. In the course of time, ageing processes can correlate with different challenges, which in turn make different types of technical support appear meaningful. Second, the focus of the appropriation of individual media is extended to practices of appropriating a portfolio of possible useful technologies and thus also the question of requirements for the socio-technical embedding into an appropriation and autonomy-promoting appropriation and discourse infrastructure. Third, a look at caring communities enables the ethnographic tracing and socio-technical support of different knowledge carriers in heterogeneous actor ensembles, consisting of those affected (communities), professional forces (carers, consultants) and volunteers.
Within the framework of a comparative study in Germany and Switzerland, with a focus on Swiss caring community initiatives, community-based, participatory research cooperation with interested older citizens and lay and specialist carers will be installed, which will also enable access to "hard-to-reach" persons in sensitive care settings. In principle, the participatory research and design process should be bottom-up and thus closely linked to the needs of the local actors. The choice of technology is made in close coordination with the interests, needs and preferences of the user groups. The implementation of Community Based Participatory Research (CBPR) approaches expands the question of translating and consolidating co-produced research results into sustainable, local community structures, thus allowing the conceptual development of the conditions of co-production of media and appropriation infrastructures between scientific, civic and commercial institutions.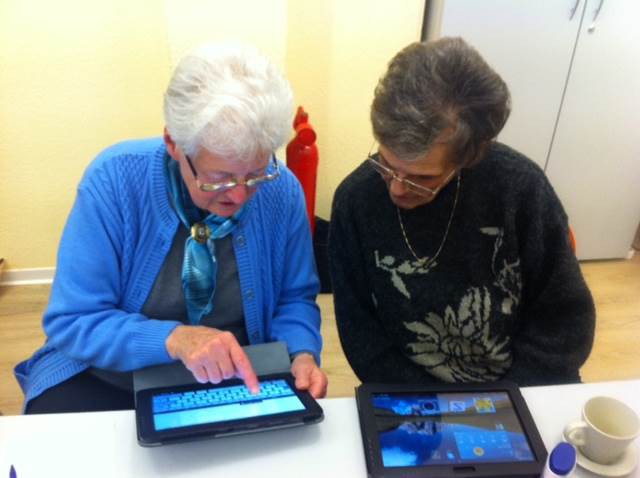 Forthcoming
2022
2021
2020
2019
2018
2017
2016